What do you think of Where Yuh From?
Submitting, please wait...
✅
Published reviews
Isaac Lewis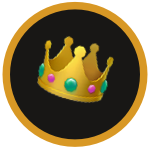 2 months ago
The collaboration that Sydney didn't know it needed; afro-swing rapper Big Skeez and reggae dancehall newcomer Gold Fang team up on 'Where Yuh From'. This latest offering from the pair hits hard with a dynamic and sharp 808 pattern sliding between notes giving it a real groove courtesy of producers Korky Buchek and Swick.
Gold Fang and Big Skeez deliver unique vocals tones and expression complimenting each other and allowing space to be spotlighted to lay down some honest lyricism, proving Western Sydney is a thriving hub of creativity and culture.
The NLV Records machine has pumped out another belter and I don't think there is any stopping them, especially when the tracks are as good as these!

0