What do you think of WAP (feat. Megan Thee Stallion)?
Submitting, please wait...
✅
Published reviews
Arthur Flores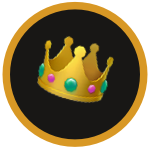 1 month ago
Damn, this song is definitely a club hit for the ages. Cardi B & Megan Thee Stallion collab on a single that I believe is quite fun, bouncy, and full of in-your-face attitude that I can't help but bump my head to. Sure, its not the best song of all time, but for what it is its pretty entertaining and in a way, a female postive anthem if i would say. Cardi B & Megan aren't the most lyrical rappers but I do gotta give it to them by their impressive performances. Overall, if you haven't heard it by now, I say go ahead and enjoy it.

0