What do you think of This Enchanted - Edit?
Submitting, please wait...
✅
Published reviews
Isaac Lewis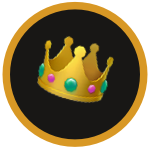 1 month ago
Drenched in reverb (maybe a little too much in the choruses...) and soaked in colour, Hatchie presents the first music of 2021 with a dream-pop single 'This Enchanted'. The Australian singer-songwriter teams up with Joe Agius and Jorge Elbrecht on this new one, it peaks an interest here and there but looses any momentum and drive and lacks a strong melodic element for the listener to really attach themselves to.

0