What do you think of Smashmouth?
Submitting, please wait...
✅
Published reviews
Isaac Lewis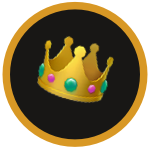 1 month ago
The Sydney hip hop, rap and RnB pool at the moment is a diverse and refreshing space and 1300 are one of the most explosive and progressive artists going. To follow up their first two singles 'Brr' and 'No Caller ID' they have delivered the genre-bending 'Smashmouth' via NLV Records.
1300 have mastered the bilingual language weaving making it feel incredibly natural for anyone only just discovering this Korean/Australian Rap crew. The flow and bars from this five piece is complimented by the thoughtful and experimental production from Nerdie, pokari.sweat and Tasker. 1300 have been able to maintain the interest through structural experimentation by staying away from a traditional verse, chrous, verse, chrous layout.
They has to be one of most anticipated live acts of the year for anyone who is a fan of Sydney hip hop, and I'm sure tickets aren't going to be sticking around when they go on sale.

1