What do you think of Skyward?
Submitting, please wait...
✅
Published reviews
Isaac Lewis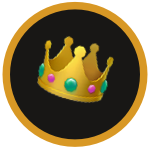 1 month ago
Loser have been able to collaborate in a creative way with mix engineer Anton Hagop which has brought some solid songwriting to life. The vocal tone and effects are reminiscent of Nirvanas 92' release 'In Bloom' and Pearl Jam 'Even Flow' yet are still uniquely Loser. But it doesn't stop there, the clever use of distorted drums in the second verse allow for a dynamic change into the pre-chorus that hits that much harder is a great example of a well thought out track that continues to peak the listeners interest. This is a great release and a brilliant opening into their sophomore album All The Rage.

1