What do you think of Most Hated Girl?
Submitting, please wait...
✅
Isaac Lewis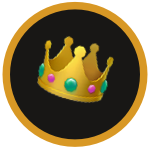 10 months ago
Other than the obvious (that voice!), 'Most Hated Girl' gives plenty of reasons to be loved, the masterful songwriting and arrangement all delivered with a great deal of detail to the tone and textures used. WAAX once again shares their latest single proudly, and for good reason. Put simply - it's a belter of a track!

2