What do you think of Majestic AF?
Submitting, please wait...
✅
Poppy Reid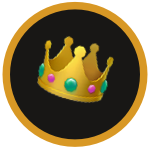 8 months ago
Hurts To Laugh could be Jake Webb's masterpiece. Recorded at the same time as 2019s Triage – yet completely unlike its birth sibling – the EP proffers five different sides to Methyl Ethyl, each with their own masterful personality. Oscillating and churning, then glistening and decadent with Webb's falsetto, Methyl Ethyl is once again effortlessly ahead of his time.

0