What do you think of Hertz?
Submitting, please wait...
✅
Isaac Lewis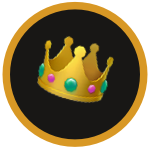 8 months ago
A powerful vocal tone that asks for no forgiveness, The Sniffers have shared their latest album and from top to bottom it's stacked with heavy hitters yet 'Hertz' stands out. The rhythmic groove that never backs down is soaked in early Aussie rock influence. This track is going to be sticking around in my heavy rotation for a while.

2