What do you think of Hell?
Submitting, please wait...
✅
Poppy Reid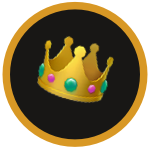 8 months ago
Brisbane riot grrrls VOIID are pulling the lid off generational patriarchy with this anarchist debut EP. From angsty yet educational tracks about abortion, body hair, sexual assault, toxic relationships, and sexual freedom, the quartet may have had the way paved for them by the underground feminist punk movement, but as the new torch-bearers, their important work is just starting.

1