What do you think of Change?
Submitting, please wait...
✅
Poppy Reid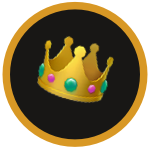 8 months ago
If 2018s debut Cut The Poppies was an attempt to find their own space, this follow-up EP is TOTTY in full bloom. The Wollongong grunge trio are a life raft for those who prefer their contemplation of restlessness and detachment to be loud and under-polished.

0