What do you think of Chaise Longue?
Submitting, please wait...
✅
Published reviews
Isaac Lewis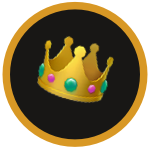 2 months ago
The UK based duo Wet Leg have released their debut single 'Chaise Longue', and what a debut it is! The clever and witty lyricism from Rhian and Hester is a highlight on what feels nothing more or nothing less than a well thought out jam session. Released by the legendary indie label Domino records they have some big shoes to fill and for a debut they are doing just that.
The indie guitar tones are a perfect match for the understated and calm vocals that glide through the production with ease. Dynamically, Wet Leg have produced the structural elements to create anticipation for that climax that the listener craves, and the chorus is soaked in a spirited energy.
I'm wearing out the wax on this one and it's only been out since mid June, its an easy listen and the songwriting makes it that much easier to recite. Let's just hope that Wet Leg can repeat the same jest on their follow up single.

0