What do you think of Amy Shark?
Submitting, please wait...
✅
Published reviews
Luke Girgis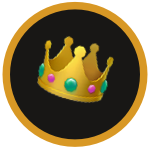 1 month ago
This song hits me in the feels something serious. A beautifully written narrative painting the emotional journey of Amy's career from childhood. The poetry is so well crafted, I'm not sure if the song was written easily or she laboured over every bar for months - a song like this could go either way, however the result is absolutely outstanding. It might not be a massive hit, but artistically it is (for me at least) the defining moment in Amy's career from a songwriting point of view - bringing poetry and story telling together so perfectly.

1