What do you think of Amoeba?
Submitting, please wait...
✅
Published reviews
Isaac Lewis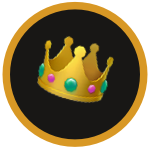 1 month ago
Taken from her sophomore 2021 album Sling, Clairo presents us with one of the most delicate swirls of tones and flavours with 'Amoeba'. Produced by multi-instrumentalist Jack Antonoff, the pair have found themselves experimenting with a diverse range of instrumentation all acting as ornamentation to create a cacophony of sound. It's upon further listening and identifying the clever lyricism that the listener is able to discover the contrast between the fun and free instrumentation and production with the deeper themes of self reflection.
'Amoeba' is highlight from the album, yet stills finds its place in an amongst the other eleven tracks. Clairo is in my opinion one of the most under-rated storytellers and songwriters of the past five years.

0