It feels like just yesterday that we were blessed with Taylor Swift's iconic sixth album Reputation, an album which received critical acclaim, was nominated for a Grammy, and which defined an era of growth and self-reflection for the singer-songwriter.
So imagine our collective surprise when Miss Swift – who, to be fair, is the QUEEN of cryptic messages –  left yet another clue that her possible seventh album may be on the way soon.
To fully unpack the plethora of hints Swift is dropping, the team at Don't Bore Us has attempted to put them all into a timeline (which, in our opinion, is a very worthwhile task for our workday).
Taylor Swift Seven – The Timeline:
Tuesday, October 9 2018 – The Speech
While accepting the American Music Award for Best Pop/Rock Album on Tuesday, October 9 2018, Swift dropped the first hint about her upcoming record, saying:
"I always look at albums as chapters in my life. And I'm so—to the fans, I'm so happy that you like this one. I'm so happy that this means that you like this one," she said.
"But I have to be really honest with you about something: I'm even more excited about the next chapter."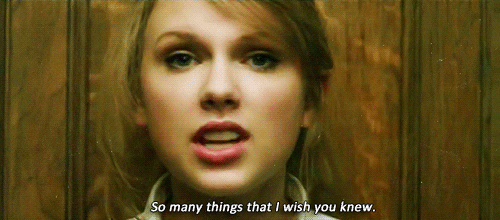 Sunday, October 21 2018 – The Scrabble post
When Taylor Swift took her Reputation Stadium Tour Down Under last October, she had some much-deserved R&R time with her mum.
On Sunday (the 7th day of the week…coincidence? We think not) October 21, she posted a group of Instagram photos of her and her mother playing Scrabble in sunny Aus with the caption: "Let the games begin."
Swift fans got right to work figuring out the clues she was dropping, starting with the visible Scrabble chips she left in the shot, B, I, O, I and E. The letter B gives you three points in a game, with each vowel giving you one.
3 + 1 + 1 + 1 + 1 = 7.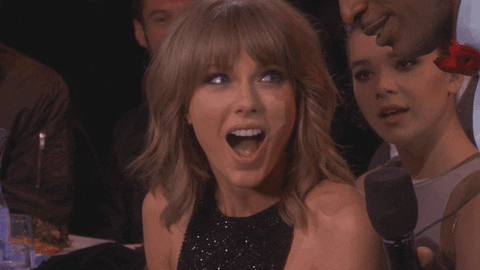 Many of her fans via Twitter were convinced this was the beginning of TS7, and that her album is 100% on the way.
uhm okay so B in scrabble is worth 3 pts. while I, O, I, E are all 1 pt. each so if you'll get the sum, it is equal to 7 and the caption says 'Let the games BEGIN.' oh mY GOD, WE ARE READY FOR IT!!! #TS7 pic.twitter.com/JEUVe6C6X4

— TS7 is coming!!! (@TS7ismyjam) October 21, 2018
E, I, I & O = 1 Point in Scrabble each
B = 3 Points in Scrabble
3+1+1+1+1 = 7
TS7 IS COMING LADIES pic.twitter.com/eT0fgallcI

— ♥ ANGELICA ♥ (@angelicakyria13) October 21, 2018
Im weird but the caption taylor used in her pictures playing scrabble I know is from "Ready for it" but still could "let the games begin" could mean let the new era begin, the tease and all that comes with the new era? I mean she post a lot about 7 =will equals her TS7 pic.twitter.com/6t872f6RAC

— its A! TS_Bombalurina (hiatus) (@Taylor13daily) October 21, 2018
Sunday, February 24 2019 – The Palm Trees
If you hadn't already noticed, the number seven is becoming a PRETTY big theme here, a fact cemented by Taylor's latest Instagram post, posted on Sunday, February 24 – YEP, THE SEVENTH DAY OF THE WEEK AGAIN!
The photo features seven palm trees against a turquoise, star-edited sky, with the accompanying caption of seven palm tree emojis. The font on her official website has also changed.
As before, Swifties took to social media like the amazing detectives they are and have unveiled some pretty incredible theories. These range from counting the number of stars in the sky, or looking at the palm trees and what their arrangement could symbolise.
It is worth nothing although that the star filter Swift has used is a pre-existing effect from the app ColorStory, so it is still up in the air if there is any weight on the star-theory.
Crazy #TS7 Theory: So if there's 60 stars as some have said, let's say there's about 60/61 ⭐️ There's 61 days until April 26, FRIDAY, a SINGLE RELEASE day! Another connection is April 26 is Arbor Day, a connection to PALM TREES!? ? @taylorswift13 look what your doing to us ? pic.twitter.com/L4ucFuxCub

— Anna & Mitch ? TS7 (@annaandmitch) February 24, 2019
Im already counted the stars, and there's 61! Lead single in 61 days = may 5 pic.twitter.com/VLWt9Qdev4

— gabriel TS7 IS COMING (@swifturn) February 24, 2019
I've read an article about the palm tree symbolism and y'know what it said? that the tree palm is basically seen as a symbol of ///RESURRECTION///

— miranda (@hogsmeadetswift) February 24, 2019
GUYS SHE PLANNED THIS SO LONG AGO ??????? #TS7 #TS7IsComing pic.twitter.com/oRDXdFcKtK

— Mariah (@MarsTheSwiftie) February 24, 2019
My theory: Okay so in this picture there are 4 palm trees on the left (4 country albums). There are two palm trees on the right (2 pop albums). There is one large palm tree in the middle. This represents her new album. It's gonna be a diff genre than anything she's ever done pic.twitter.com/cVpc1mrFF0

— lex ? (@tragicts) February 24, 2019
Her latest photos have a colour scheme you guys!! I think we're on to something!!!!! #TS7 #TaylorSwift pic.twitter.com/uroEbMDSMZ

— Victoria (@Reyloiscanon) February 24, 2019
?TAYLOR'S WEBSITE JUST CHANGED THEIR FONTS !!!! MEANING #ts7 is coming!

?This ain't for the best
My reputation's never been worse, so RETWEET TO VOTE #Delicate #BestMusicVideo #iHeartAwards @taylorswift13 @taylornation13 pic.twitter.com/A4RwhfatM7

— Taylor PH (@Taylor_PHFans) February 23, 2019
And that's all folks… for now. Taylor Swift is yet to confirm or deny any of these theories, but be sure to have your social notifications on for the next instalment of this saga so you can be Ready For It…!