Chaka Khan hasn't minced words when asked if she'd be willing to work with Ariana Grande again, blatantly declaring "Fuck her."
In a new interview with VladTV, Chaka Khan was asked about other music artists she would like to work with, while seemingly shading pop princess Ari while saying she's "good on her own."
"F uc k her," the 'Ain't Nobody' hitmaker said, dismissing the younger singer as "alright."
"She's good on her own," Khan added.
"She doesn't need… plus, I don't wanna sing with another woman. I ain't got nothing to say, OK, with a woman."
"You say it by yourself. We ain't gonna talk about no man. We not gonna do none of that stuff. It's not happening. I'm not gonna do no song with no heifer."
The pair have previously recorded 'Nobody' together for the soundtrack to the latest Charlie's Angels flick in 2019, with Khan also dishing out equally salty comments upon the track's release.
Asked about the track at Variety's Power of Women luncheon, the 10 time Grammy winner said: "It's a song, y'know, about Charlie's Angels. It's, y'know, it's…" she continued while thinking how best to respond.
"It's not gonna change the world, okay?" she added. "It's a good song in the movie."
We're sure Ari must be gutted.
Love Pop Music?
Get the latest Pop Music news, features, updates and giveaways straight to your inbox Learn more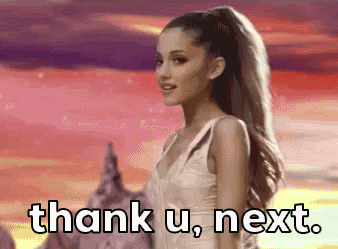 Check out Chaka Khan on VLADTV: