What do you think of What You Expect?
Submitting, please wait...
✅
Published reviews
Arthur Flores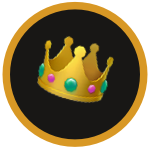 3 weeks ago
Coming out of Detroit 2, I was curious on what route he would do on this surprise EP he dropped with producer Hit-Boy producing the entire 6 track project. Turns out, I think its pretty good. With many people, including myself, enjoying alot of what the duo did on certain tracks off of Detroit 2, Sean definitely made this short EP pretty entertaining. Every track has bouncy, at times in your face beat, and Sean uses alot of his fast flows making the EP more interesting and engaging. I think the biggest problem I face are the songs with features, Sean should've taken the chance and did the whole EP by himself. Yes, even though its only 6 tracks and only 2 of them have features, they didn't really add any flavor compared to Sean. Best songs I enjoyed the most were definitely Chaos and What A lIfe. Overall, I really enjoyed the production, Hit-Boy continues to impress me every song/album he touches, and Sean, while not being his best work, I say is one of his best projects and his energy on here was top notch. I give What You Expect a 7/10.

0