What do you think of Undone?
Submitting, please wait...
✅
Poppy Reid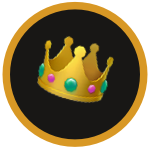 4 months ago
Charlie Collins' second album may proffer a wistful expedition down misery's highway, but Undone is hardly a lamentation of the drama triangle.
Collins ignores the victim, hero, persecutor tropes of a relationship breakdown and owns the parts she played.
Her ownership of past mistakes hits hardest on commanding boogie "Fuck It" and the vulnerable duet "No More To Lose".
Undone offers no easy answers but then again, none of the best albums do.

0