2021
To Stop From Falling Off The Earth
What do you think of To Stop From Falling Off The Earth?
Submitting, please wait...
✅
Poppy Reid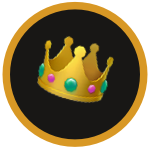 6 months ago
Wave Racer, AKA Tom Purcell, has delivered a lexicon for future bass.
The Sydney producer and multi-instrumentalist gets glitchy and divergent on this meta-pop self-exploration. Over 11 tracks, his debut album is an exercise in limited resource creativity.
Purcell purposely limited his sound sources, and with highlights like the glossy 2019-released "AUTO" and existential pitch-shifter "All That I Can Do", he's managed to map an interesting way forward for electronica.

0