What do you think of The Sun?
Submitting, please wait...
✅
Geordie Gray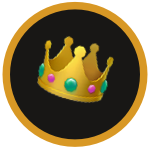 8 months ago
Another strong release from the elder statesmen of Aussie hip hop, teeming with radical collaborations.

1
On their seventh album, Bliss N Eso have proven that even 20 years on from their formation, they're still one of the most successive and consistent names in Aussie hip-hop. Armed with a litany of special guests (ranging from Kasey Chambers to Dizzee Rascal), 'The Sun' might be one of the local scene's biggest hip-hop releases of the year.

1