What do you think of The Melodic Blue?
Submitting, please wait...
✅
----THE MELODIC BLUE----
melodic blue - album review. (from September 2021)
This album is pretty solid from start to finish. The production and samples were mostly creative and enjoyable throughout, with tracks like "trademark usa", "16", and "scars" standing out the most to me. However, I felt like a few tracks weren't up to par with Baby Keem's level of energy and hype, and in terms of substance, some verses were questionable. Every feature was quite good, and all 3 Kendrick features certainly brought a lot to the album. The atmosphere also kept me intrigued throughout the project, and Baby Keem was easily able to demonstrate his very unique skill and sound with many tracks. Though I have a few setbacks with The Melodic Blue, it's still a good album and a strong sign of Baby Keem's sky-high potential for the future.
8/10

0
Arthur Flores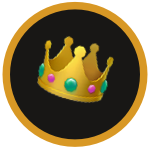 6 months ago
2 phones in this bitch! Baby Keem's debut album is here and I am impressed with the talent he shows here. Being Kendrick Lamar's cousin has got to be alot of pressure to have but thankfully I think Keem has staying power. Don't get me wrong, this album is not perfect. Alot of songs either go on too long or feels awkward to at times. This can best be explained with the worst song in my opinion, pink panties. Its just too ridiculous and comes off as a bit corny. People say south africa is a bad song, I at least enjoy the rhythm of that song. Regardless, I think the rest of the album has really interesting sounds and catchy songs. Even the features feel fluid and integrate well with Keem. Obviously Kendrick being the best feature killer on here, but Travis Scott and Don Toliver were great with Keem. I think the best songs on here were: trademark usa, range brothers, cocoa, family ties, durag activity, issues, & vent. Overall, I think Keem has a strong future ahead of him, I doubt he's going to be in Kendrick's shadow, that's for him to overcome, and for it being his debut album, lots of praise for that but I still think he has some work to be done in order for him to master his own sound. I give The Melodic Blue an 7/10.

0