2021
The House Is Burning
1

2

3

4

5

6

7

8

9

10

11

12

13

14

15

16
What do you think of The House Is Burning?
Submitting, please wait...
✅
Arthur Flores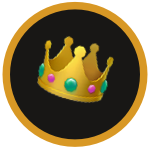 1 year ago
Finally! After 5 years since The Sun's Tirade released, Isaiah is back with his 3rd studio album. THIB is definitely his moodiest and vibest album to date. With songs like Claymore, Headshots, and Chad, Isaiah brings a chill atmosphere into the album. My only real gripe is the end track, HB2U, where its a nice end to the album, I hate how overhype people make this track out to be. It's not great, and certainly does NOT sound anywhere close to Kid Cudi. Regardless, I think THIB is his most accessible album and I think for Isaiah its very good. I will say though, this album takes a few listens to fully enjoy everything Isaiah puts THIB and rightfully so. The features are a great touch as well, ranging from an incredible Lil Uzi Vert verse to a lovely SZA & 6LACK performance. My favorite tracks are: From The Garden, RIP Young, Lay Wit Ya, Headshots, Wat U Sed, Chad, & Score. Overall, it was definitely worth the wait and hopefully we don't have to wait too long for Rashad's next album. I give The House Is Burning an 8/10.

0
Sean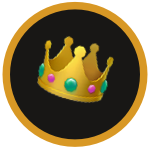 1 year ago
Easily one of my favorite, if not my favorite, albums to come out this year. After the long-awaited return from TDE artist Isaiah Rashad, fans were far from disappointed. My first listen to this album was amazing, and it only gets better with every listen. As soon as I pressed play and heard Zay's "yeah, yeah, yeah" on 'Darkseid' I knew this was going to be a classic. The first lyrics on the album come in over a beautiful sample and just Rashad's voice saying "what am I supposed to do outside but get rich?" Unbelievable production, witty and introspective lyrics, perfectly placed features, and countless flows. This album was incredible from start to finish. Loved every second of it.
10/10
My Favorite Tracks: Darkseid, RIP Young, Claymore, Headshots (4r Da Locals), All Herb, Don't Shoot, Chad, Score, THIB.

0