2021
The House Is Burning
What do you think of The House Is Burning?
Submitting, please wait...
✅
Published reviews
Sean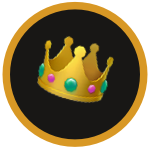 6 days ago
Easily one of my favorite, if not my favorite, albums to come out this year. After the long-awaited return from TDE artist Isaiah Rashad, fans were far from disappointed. My first listen to this album was amazing, and it only gets better with every listen. As soon as I pressed play and heard Zay's "yeah, yeah, yeah" on 'Darkseid' I knew this was going to be a classic. The first lyrics on the album come in over a beautiful sample and just Rashad's voice saying "what am I supposed to do outside but get rich?" Unbelievable production, witty and introspective lyrics, perfectly placed features, and countless flows. This album was incredible from start to finish. Loved every second of it.
10/10
My Favorite Tracks: Darkseid, RIP Young, Claymore, Headshots (4r Da Locals), All Herb, Don't Shoot, Chad, Score, THIB.

0