What do you think of Surrender?
Submitting, please wait...
✅
Geordie Gray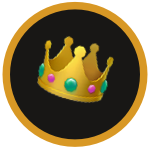 9 months ago
Sydney electronic flagbearers are on top form with their fourth album. Buoyant, listenable, Surrender is a surefire summer soundtrack staple.

0
Almost three years to the day since they last released an album, RÜFÜS DU SOL have proven that even a global pandemic can't stop them from delivering bangers. Equal parts organic and considered, 'Surrender' is an album which is so powerful and comforting that it should be seen as the musical 'hand on the shoulder' that we've all so desperately needed.

0