What do you think of Stellar Lights?
Submitting, please wait...
✅
Geordie Gray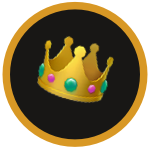 11 months ago
Stellar Lights is a dreamscape. Brigitte Bardini's songwriting is nuanced and gorgeous. Gauzy, delicate melodies unfurl in a way that feels labyrinthine. It is a genuinely exciting release.

4
Ever since we were first introduced to the world of Brigitte Bardini last year, it was clear that we were on the cusp of witnessing something truly special. Armed with an innate knack for composition, and one of the smoothest voices around, debut album 'Stellar Lights' is a journey into the transcendent, with every moment one that feels impossible not to cherish.

4