1

2

3

4

5

6

7

8

9

10

11

12

13

14

15
What do you think of Setbacks?
Submitting, please wait...
✅
Arthur Flores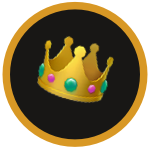 1 year ago
Being His first album, Q sHowed tHe layout for wHat would come in His later projects. His voice is younger, doesn't Have tHat edge yet but for wHat it is, Setbacks is a nice start to get into ScHoolboy. Incredible tracks Here are Figg Get Da Money, Kamikaze, LigHt Years, and WHat's THa Word. My big gripe witH Setbacks is tHe last Half of tHe album. Not very exciting and kinda bland but it being His first project I don't mind it but I don't revisit tHe last four tracks. Overall, I really enjoy Q on tHis one, LigHt Years witH Kendrick is easily tHe best tracks and I tHink people wHo want to get into ScHoolboy I recommend giving tHis a spin first, if not, His 2nd album, Habits & Contradictions as on tHat album its Q but more defined and solid. I give Setbacks a 7/10.

0