What do you think of Man On The Moon III: The Chosen?
Submitting, please wait...
✅
Published reviews
Sean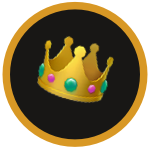 1 week ago
The one, the only, the Man on the Moon. Scott Mescudi never fails to amaze with incredible intergalactic production, introspective lyrics, and of course: hums that make you ascend into another dimension. An incredible listen front to back. The beloved Mr. Rager delivered with great precision on what is an amazing and grand finale to a wonderful trilogy.
8/10
My Favorite Tracks: Beautiful Trip, She Knows This, Solo Dolo, Pt. III, Sept 16, The Void, Lovin' Me

0
Arthur Flores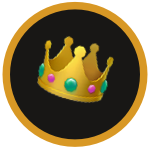 1 month ago
MR. RAGER!!!! Ever since Passion, Pain, & Demon Slayin', I've been wondering where Cudder was going to go musically. Even after KIDS SEE GHOSTS I was still left questioning how Scott could return with a full album. MOTM III answers those questions. Every song, Scott makes every song feel like a visceral journey. From the moment it begins with the intro and Tequila Shots, it brings me back to Scott being on top form with his flows and catchy hooks. All over the album, you will find impressive lines, memorable hooks, head-bopping and vibey beats, and of course, classic Cudi hums. I will say the only minor problems I find is that the last quarter of the album isn't the best BUT I does not ruin the vision Cudi has put together for this album. I really enjoy this album as its one of Scott's best in his discography and I definitely recommend it yet I still prefer those who do wanna get into Kid Cudi for the first time to go back to the first MOTM. I give this album a 9/10 🌕

0