What do you think of Legacy?
Submitting, please wait...
✅
Tyler Jenke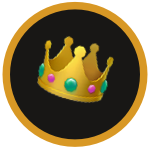 1 month ago
It's only been a few short years since the release of his debut album, but already we've seen Birdz go from a rising, critically-acclaimed artist to a stunning example of the brilliant music that comes from Black Australia. Infectious hip-hop instrumentation pairs with sharp, stunning lyrics, and a litany of special guests to prove that Birdz' 'Legacy' is more than assured.

0