What do you think of KIDS SEE GHOSTS?
Submitting, please wait...
✅
----KSG----
review - kids see ghosts. (from July 2021)
Kanye and Cudi have a perfect chemistry on this album, and every feature here matches that perfect chemistry... perfectly. Every song is amazing in its own way, with important lessons and a special aesthetic created for the listener in each one. Cudi was able to match his melodies with the instrumentals to create 7 unique masterpieces and was extremely essential to the album; while Kanye had some of his best, most interesting verses yet throughout every song he had an appearance on.
10/10

0
Arthur Flores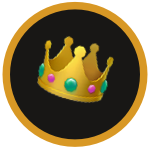 1 year ago
A Collab for the ages! Kid Cudi and Kanye West grouping up after years of collaborations, they both teamed up to make 7, incredible, master-crafted songs. Each song feels like going through different emotions and vibes. The BEST songs in my opinion have to be Cudi Montage and Feel The Love. Both are set up as perfect songs to begin and end the album that NEED to be talked about more, especially the album itself. Kanye felt like he really put in his soul into the production and Cudi just glided through this entire project with ease. This is an album worth celebrating and should most definitely be talked about being one of the top tier hip-hop albums of all time. Maybe its just me being a fan of both artists, but I think of this album alot and hopefully in the near future when this album is more older more people will think the same about it. I personally recommend this album to anyone wanting a more diverse, cohesive, psychedelic album, especially since its only 7 songs and 24 minutes long. I solely put this in my personal favorite albums of all time and by now I think its obvious I'm giving it a 10/10.

0