What do you think of Idiocracy?
Submitting, please wait...
✅
Geordie Gray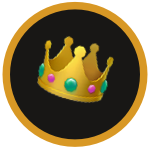 10 months ago
Pisties have tapped into the warming oddity of Australiana barfly romance. The record glows with rollicking, instantly memorable tracks, chock-a-block with gutsy guitar, and riotous call-to-arm singalongs. 

0
'Idiocracy' has been a long time coming for Pist Idiots, with three EPs, a litany of stunning tracks, and an immeasurable amount of live shows littering the path to their debut record. A perfect showcase of what it is that makes them one of the country's most fiery and riveting bands, 'Idiocracy' isn't just a good collection of pub-rock tunes, it's one of the very best.

3