What do you think of Hunger & Fate?
Submitting, please wait...
✅
Mairéad Bilton-Gough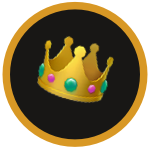 3 months ago
The six original tracks on the EP showcase Coleman-Brown's soulful and versatile vocals and come supported by a troupe of Tassie talent. When the world is a place that needs to be escaped from right now, Hunger & Fate is the antidote.

0