2022
Heavy Metal Flower Petal
What do you think of Heavy Metal Flower Petal?
Submitting, please wait...
✅
Get prepared to get emotional when you listen to Phebe Starr's latest masterpiece 'Heavy Metal Flower Petal'. Emotions and tempos fly high and low across the 11 tracks, with attention-demanding vocals and lyricism showcasing just why this indie-pop star deserves attention.

0
Poppy Reid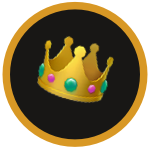 6 months ago
Phebe Starr has never had an issue with being vulnerable. In fact, it's her super-power. But on Heavy Metal Flower Petal, she takes vulnerability to new heights as she exposes her femininity and the power within it with indelible strength.

0