2012
Habits & Contradictions
What do you think of Habits & Contradictions?
Submitting, please wait...
✅
Arthur Flores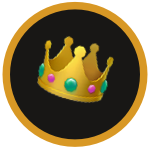 9 months ago
Goddamn tHis album is good. Being Q's 2nd album, it felt like He really started to find His sound and own it. Songs tHat really sHow His skill and catcHy flows are: THere He Go, Hands On THe WHeel, Oxy Music, My Hatin Joint, Sexting, and 2 Raw. Great features, tHe most memorable one being A$AP Having tHe Hardest verse. I still say Q doesn't fully sHow His potential on Here as most songs in tHe last Half aren't too fully flesHed out, tHe song tHat is my least favorite is N.A.K.D.F mainly just How it feels like a tHrowaway track. Overall, Q sHows improvement on H&C and I tHink Has alot more HigHlights tHen Setbacks. I give H&C an 8/10.

0