What do you think of H3000?
Submitting, please wait...
✅
If there's one thing that we've learnt over the past two decades, it's that anything that has the Luke Steele name attached to it is bound to be a groundbreaking exploration into sound. Collaborating with Jarrad Rogers, H3000 looks to the future and delivers an album that is equal parts majestic and progressive, but not too forward-thinking to alienate its listeners.

1
Geordie Gray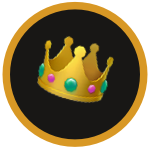 10 months ago
The mood of Luke Steele and Jarrad Rogers debut offering is xenon-lit and mechanical. Though beneath the machine-like soundscape, they've tapped into something hopeful and deeply human.

0