What do you think of From a Birds Eye View?
Submitting, please wait...
✅
Arthur Flores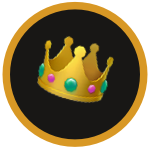 5 months ago
What a view it is, or am I just not seeing it right? This is the anticipated 2nd studio album from Cordae, FABIV. Now, after multiple listens I've finally understood this album, it's empty. Sure, it has some good songs, Cordae's flow remains to be entertaining at times and he continues to show that he can rap very well. However, most of this album is forgettable. 14 tracks, 2 are an intro and an interlude, 2 are bonus tracks that just don't feel like they needed to be there, and worst of all, are the features. Gunna is terrible, Lil Wayne has an okay verse, Lil Durk is forgettable. The only worthy features are H.E.R. and Freddie Gibbs. The best songs are: Jean-Michel, Super, Want From Me, Coach Carter, and Champagne Glasses. Overall, I don't hate this album, but anyone who listened to The Lost Boy knew the anticipation was high for Cordae and sadly I think Cordae focused too much on delivering a standard hip-hop album rather than pushing himself and making an incredible sophomore record. I'm giving From A Bird's Eye View an 6/10.

0