What do you think of Few Good Things?
Submitting, please wait...
✅
Arthur Flores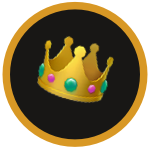 5 months ago
Being Saba's 3rd studio album, Saba has crafted a very atmospheric yet sunny soundscape that is very engaging to the ears. What impressed me was how catchy most of the songs were and how Saba was able to keep my attention throughout the album. My only gripe I would say is that towards the end, specifically the title track, goes a bit too long but otherwise I say this album, as well as his other 2 albums I also recommend, is an enjoyable listen. My favorite songs are: Free Samples, One Way, Survivor's Guilt, Fearmonger, Still, Soldier, If I Had A Dollar, & Stop That. Overall, Saba definitely surprised me and I think he continues to expand his catalog and artistry with each project he makes. I'm giving Few Good Things an 8/10.

0