What do you think of Dope Don't Sell Itself?
Submitting, please wait...
✅
Arthur Flores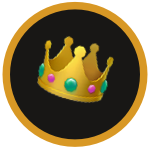 3 months ago
TONI! 2 Chainz is back with his 7th album, DDSI. Out of all the albums Chainz has put out, especially since Pretty Girls Like Trap Music, DDSI is Chainz' most laid back album. By that, I mean that, Chainz does not push any new ideas nor does he expand upon his lyrical ability, instead, I believe Chainz just wanted to make a good trap record. Is that bad? No, no necessarily. However, coming off of So Help Me God, being his most vulnerable yet still engaging album, DDSI doesn't go into much of the same territory as SHMG, nor ROGTTL and PGLTM, but still finds some very noteworthy pros. The production throughout DDSI is great, most of the features aren't bad yet still I wish he picked more entertaining guests. Best part, its very easy to pick up, clocking in at 32 minutes with 12 tracks to listen to, making it Chainz' shortest album to date. The best songs on DDSI are: Bet It Back, Kingpen Ghostwriter, Million Dollars Worth Of Game, 10 Bracelets, & Vlad TV. Overall, I don't think its Chainz' best album, but for new listeners and/or fans that want a quick and entertaining album, I say DDSI is a good trap album from the titty boi himself. I give Dope Don't Sell Itself an 7/10.

0