What do you think of DAYTONA?
Submitting, please wait...
✅
Published reviews
Arthur Flores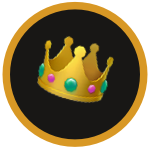 3 weeks ago
YUGH! DAYTONA is a glowing example of what time can do for a skilled rapper such as Pusha T. This is album is the perfect length, 7 tracks, 21 minutes long and I couldn't be happier with it. Short, sweet, consistent and straight to the point, DAYTONA pulls all the punches. With incredible tracks like If You Know You Know, Hard Piano, Come Back Baby, and Santeria, this album shows off Pusha's lyrical ability as well as his technical flow. The production feels flawless as Kanye made it feel like he constructed every song to personally fit with Pusha's energy. My one and only critique here is the song What Would Meek Do? Isn't the strongest track on here. Overall, I love this album, Pusha has not only elevated himself but has proven his longevity in the rap game. I give DAYTONA a 9/10.

0