What do you think of Dawn FM?
Submitting, please wait...
✅
----DAWN FM----
album review - first listen.
With Dawn FM, The Weeknd has brought new life to 80s pop with synthy, energetic tracks and slower, more savory songs. In short, Dawn FM is a legendary, perfectly crafted concept album and without a doubt will go down in musical history as a timeless classic. Abel continues to reinvent his sound in vastly unique and captivating ways, and I can't wait to see what comes next.
10/10

0
Arthur Flores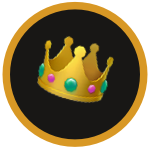 4 months ago
Holy damn Abel, you did it again! This is The Weeknd's 6th full length album, Dawn FM. A wonderful start to 2022 is being blessed with new music from Abel. Right as it starts with the intro, Abel pulls you into this new sonic landscape with incredible synths and amazing 80s electronic pop vibes all over this album. I love the transitions between songs, the fact JIM CARREY acts as this radio host that guides the listener through the album, which in itself, represents purgatory and the album transitions more and more towards the afterlife. The best songs on here are: Gasoline, Take My Breath, Sacrifce, Out Of Time, Here We Go... Again, Is There Someone Else?, Don't Break My Heart, and Less Than Zero. Overall, Abel continues to push his sound, elevate his style, and impress with every album/project he makes and has come a long way from the Trilogy days and I truly recommend this album to anyone, regardless if you're a fan of Weeknd or not, I really think the overall sound will get people hooked. I'm giving Dawn FM, an 9/10.

0