What do you think of Cycles?
Submitting, please wait...
✅
Solo albums can often be dangerous. After all, with a legacy behind you that is already rather massive, it's daunting to go solo and try to live up to these expectations. But for Sam Teskey, there's no hint of apprehension in the slightest, with 'Cycles' an undeniably confident and accomplished record, and one that will undoubtedly prove his worth as one of the country's finest artists.

0
Poppy Reid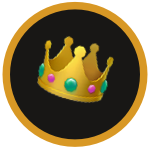 1 year ago
When seeking the charm of old soul blues, I highly recommend listening to Sam Teskey.

0