What do you think of Blue No More?
Submitting, please wait...
✅
Armed with the twangs of acoustic guitar and delicate yet sultry vocals, Gabriella Cohen's 'Blue No More' is an incredibly easy listen, her smooth style of indie rock igniting nostalgic feelings of yesteryear.

0
Poppy Reid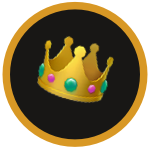 4 months ago
The third album by Gabriella Cohen is a towering and blissful achievement.

0