1

2

3

4

5

6

7

8

9

10

11

12

13

14

15

16
What do you think of Blonde?
Submitting, please wait...
✅
----BLONDE----
blonde - album review. (from September 2021)
Frank Ocean's Blonde has easily been one of the most critically acclaimed albums of the past generation, and I'm extremely glad that I was able to have a fresh first listen 5 years after the project's release. On top of that, this album has amazing replay value and helped me truly connect with the project on a higher level with each listen. From Pink + White and Self Control to Nights and Godspeed, there's just something about every track that breaks all barriers and rules of music in this album. The production is a direct representation of that barrier-breaking music, as every part of the music takes you on a walk through this stunning emotional path that's unlike any other. Frank himself has an incredible vocal performance on every track, specifically with Ivy and Pink + White, which are 2 of my favorite tracks off the project. Blonde is unlike any album I've ever heard, and it's this type of special & unique music that I'll cherish for years to come.
10/10

0
Sean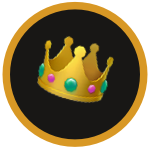 1 year ago
Easily one of the best albums I've ever listened to. Frank Ocean is really a once-in-a-lifetime artist and I truly feel honored to be able to experience his music. Replay value only one can wish to achieve. This is likely my most listened-to album of all time. I truly fall in love with Ocean's songwriting, voice, production, and emotional soundscapes every time I hear this record. Words cannot do this project any sort of justice.
10/10 (My favorite album of all time)
My Favorite Tracks: Tracks 1 through 17.

0