What do you think of Blak Matriarchy?
Submitting, please wait...
✅
Geordie Gray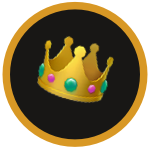 9 months ago
All haill Barkaa, Blak Matriarchy is blistering, brash, and high-octane.

0
It goes without saying that a powerful message needs strong music to sit alongside it, and with Barkaa's 'Blak Matriarchy', the pairing is as mesmerising as it is effective. With Barkaa (alongside a handful of other stunning names) sharing intense rhymes across stunning instrumentals as she speaks of lived experiences and the hypocrisy and apathy from White Australia, 'Blak Matriarchy' should be required listening for anyone.

0