2021
Begin To Look Around
1

2

3

4

5

6

7

8

9

10

11

12

13

14

15
What do you think of Begin To Look Around?
Submitting, please wait...
✅
Poppy Reid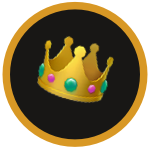 8 months ago
There are moments of pure beauty: the string section on romanticist rush "The Brink", the pre-chorus in "Cherish", along with the song's final lyric: "It'd be so brave of me to walk away", and the marked restraint in the chorus of "Bigger Than Me". The aforementioned is one of Gretta Ray's magical traits: her ability to meet the option to go for a Lady Gaga-esque vocal display and decide to take a different path. Gretta Ray's songwriting superpower is in her unexpected choices.

0