What do you think of angel in realtime.?
Submitting, please wait...
✅
Oh how good it is to have Dave's incredible voice and storytelling back in our lives. Well and truly worth the wait.

0
Poppy Reid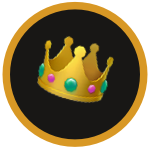 5 months ago
The life and legacy of Dave's father is so powerfully portrayed in this beautiful record.

0
The question needs be asked; after five years, is 'angel in realtime.' a worthy follow-up for Gang of Youths? Have they delivered a record that continues their musical evolution, and one that manages to stand tall without getting too caught up in the story it tells? Well, in true fashion, the answer is a strong and resounding 'yes'.

2