What do you think of 30?
Submitting, please wait...
✅
Arthur Flores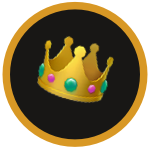 1 month ago
This album sounds like the word, blessed. Adele has finally returned from her 6 year hiatus and has followed up her 3rd album, 25 with this. Adele successfully brings us back with strong topics such as motherhood, depression, divorce, and self-love and quite elegantly shows growth on 30. The last leg of the tracklist is a bit long, the last 2 songs in particular, but I assure you, the subject matter is quite engaging. The interlude with Erroll Garner is really the only forgettable track and doesn't really add much to the album, perhaps it acts as a shift change but to me it's not a returnable track. Overall, very surprised by this album and Adele's performance throughout and I definitely recommend giving this a listen . I give 30 an 8/10.

1